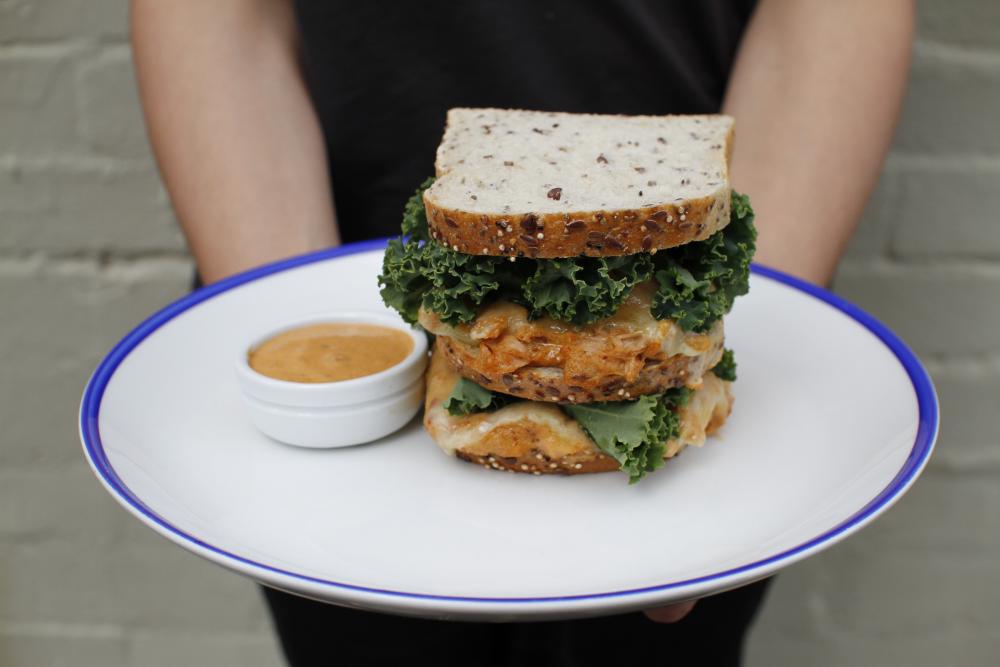 Looking for a healthy and delicious lunch that will sustain you all afternoon? Try our triple decker club sandwich with tuna, kale and chipotle recipe today!
CHIPOTLE INGREDIENTS
4 canned chipotle chillies
2 eggs
1 tbsp Dijon mustard
1 tbsp vinegar
300ml canola or vegetable oil
SANDWICH INGREDIENTS
1 large can of organic tuna in springwater
3 slices Bill's Organics Super Seeds sourdough
2 slices low-fat Swiss or Jarlsberg cheese
Two sprigs of kale
METHOD
1. Add chillies, eggs, Dijon mustard and vinegar to a food processor and blend until combined, slowly adding in oil while blending.
2. Place tuna in a large mixing bowl and add four tablespoons of chipotle sauce mix.
3. Spoon tuna mix onto two slices of sourdough. Top with slices of cheese.
4. Place sourdough slices under the grill and cook until cheese melts.
5. Grab kale and remove leaves from stalks. Place kale leaves on top of melted cheese and stack one sandwich on top of the other.
6. Add one more sourdough slice on top.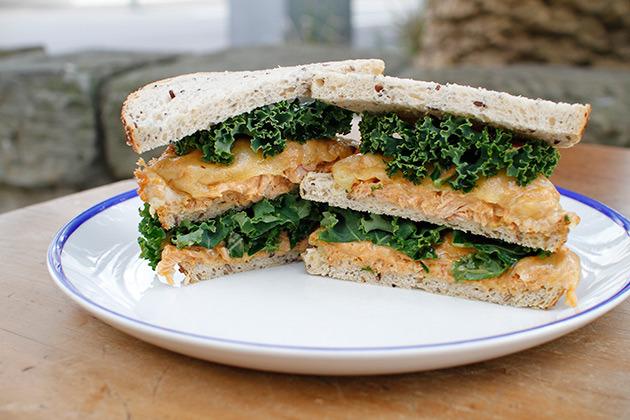 Don't just take our word for it - you can also find this orginial Bill's Organics recipe at
Men's Health Australia
!